SINC NOVATION provides you with a comprehensive, worry-free service, from development, production, and storage to the timely, safe, and secure dispatch of your finished product. As an innovative logistics and fulfillment service provider, we assemble, pack, and deliver your orders for your private and business customers throughout Europe.
pallet spaces for a secure supply chain
average order volume of parcel shipments per year
We produce and deliver customized gift and POSA cards
Reliable, secure, and efficient logistics is crucial for successful multi-channel distribution. Our focus is on the detailed logistics of content and gift cards. Whether home deliveries to individual end consumers or on-time deliveries to points of sale – in warehousing, distribution, and fulfillment, we implement holistic solutions for our customers to ensure the optimal, precise, and timely execution of their business processes.
Warehousing optimised for each customer's needs
Our warehouse logistics is perfectly tailored to our customers' specific needs. With a 4,200-m² facility with state-of-the-art high-bay warehousing, we offer the best solution for your requirements. Continuous reporting and scalable warehousing combined with the latest technology means that you always know precisely what's in stock.
Integrative inventory management system: incoming goods, detailed itemisation including layouts, delivery statistics and forecasts for seamless resupplies
Continuous optimisation of warehousing in day-to-day business
Inventory valuation according to the FIFO method; other approaches can be implemented
Automated logistics processes
Successful sales depend on the availability of goods. The use of automated replenishment systems supports optimal supply chain planning and control. Automated reorder schedules ensure optimal inventory levels and successful, precisely timed logistics planning.
P.A.T. – transparent order tracking at all times
Our web-based P.A.T. Production Administration Tool makes it easy for you to place new orders online and track every step in the production progress live. Our solution enables efficient artwork management for both recurring and new orders.
Distribution and dispatch even of very small quantities
Every month, we ship over 10,000 parcels and more than 300 Euro pallets throughout Germany and Europe with daily dispatch. For us, rapid response times are key to success. Whether forwarding services or the dispatch of small volumes of personalised letters by post – you can rely on us as your trusted partner.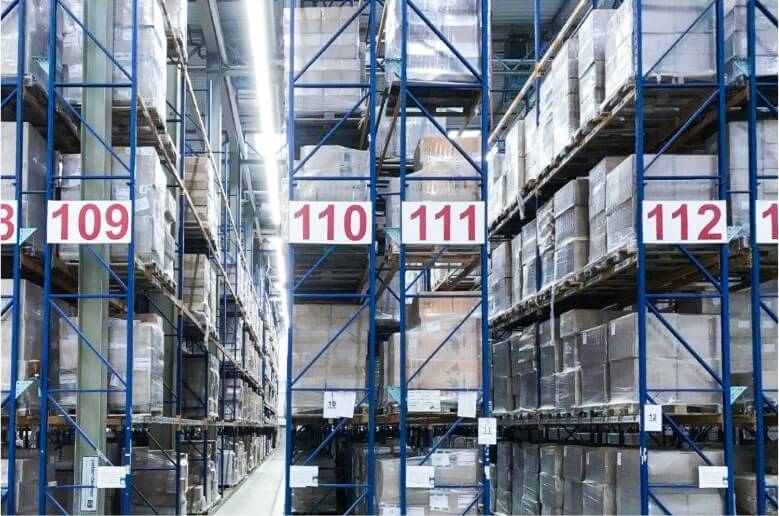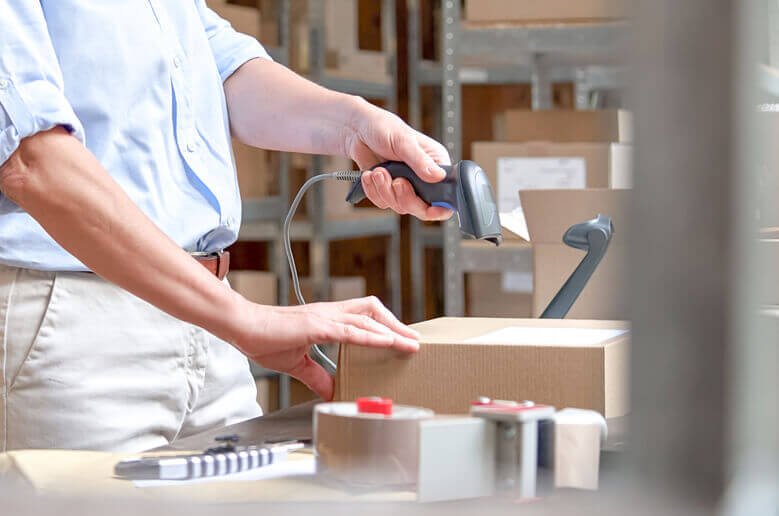 Fulfilment logistics and mailing services
We cover the full range of order processing services for you and take care of all logistics tasks to ensure that your mailings are dispatched in perfect coordination. We not only provide optimal warehousing, but also personalise, assemble and package your card products, including customer letters and inserts, dispatch your products on call or by a predetermined deadline, and even manage returns. Our logistics, data management and IT experts guarantee maximum flexibility and efficient fulfilment services.
Warehousing and dispatch of your products
Shelf-stacking of products
Packaging and labelling of products
Wide range of options for processing your mailings further and inserting them into envelopes
Returns management
Replenishment of product-specific brochures
Reporting
We develop and stock your custom sales displays according to your specifications, ensure that displays are prepared for safe and secure transport, and dispatch them. We will be happy to assist you with relevant planning.
Your mailings have been sent out successfully, but your customers still have questions? You'd like recipients to return a completed questionnaire? You are expecting a large number of new customers to register for a bonus programme by postcard, telephone or email? We're here to help! We're happy to support you and take care of:
Response acceptance
Response capture
Processing and evaluation of responses received via any communication channels
Data management of captured responses